* Lisa Foster has worked in the voice over and radio & television broadcasting since 1991 and her voice is one of the most versatile in the industry.
* With Lisa's wide range of voice-over styles, she can easily provide your voice project with the exact sound you're looking for.
* Need a male voice over talent instead of a female talent for your project? Lisa has a list.

* Interested in becoming a voice over talent? Lisa can help you with that!
* So, poke around the site for a bit, listen to her voice demos and contact her any time if you have any questions (she's nice to talk to too!).
Lisa Foster's Voice Over Demos
Lisa's Commercial Demo
Lisa's Narration Demo
Lisa's Radio Imaging Demo
Lisa's Character Voice Demo
Call: (206) 4-VOICES
Email: lisa@lisafoster.com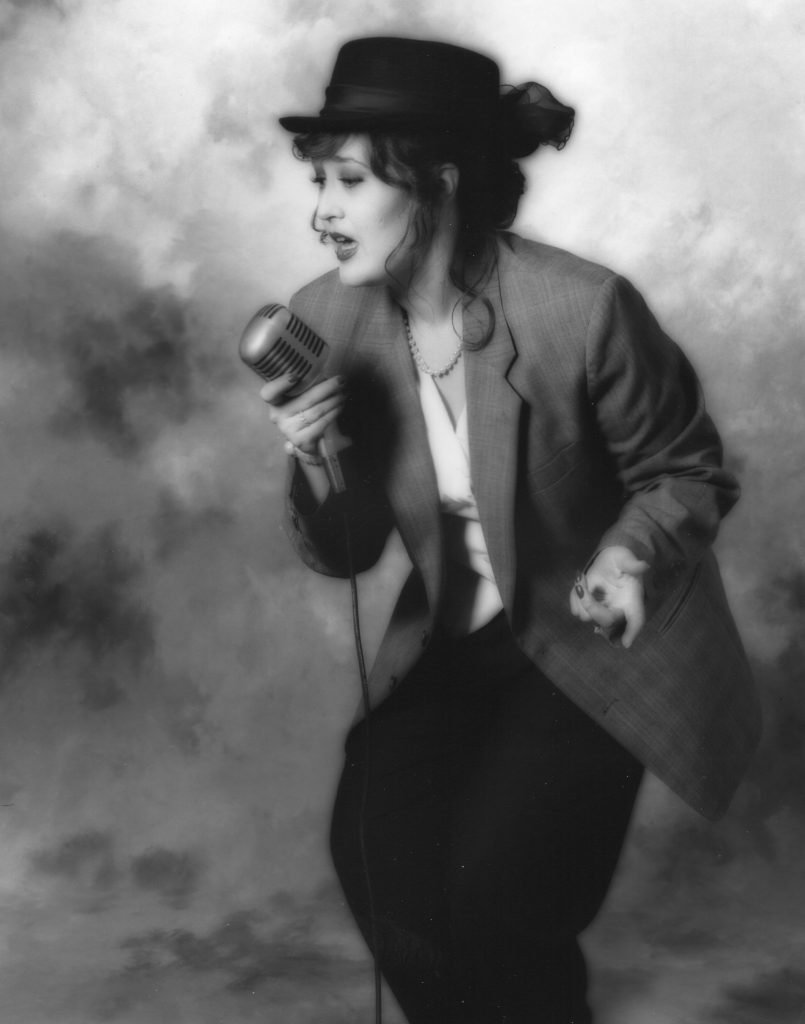 About Lisa
Lisa Foster's voice over career has been around for a while.
Her broadcasting and voice over experience began in little ol' Sacramento, CA back in 1991. Lisa landed her first on-air job as the weekend traffic reporter on KFBK 1530 AM, Sacramento's premier leading news station.
Lisa moved her radio career to Seattle in 1992 where she was the traffic reporter that Seattle commuters relied upon on more than 14 different radio and TV stations. She started really learning the radio ropes on Pat Cashman's Morning Show on KING 1090 that same year.
Lisa created more than 6 different "personas" on a variety of Seattle radio stations in the early 90's, including "Kendall Elliott" on 107.7 The END, "Danielle Clark" on KJR, "Lisa Hunter" on 97.3 KBSG, and "Christine Russell" on KISW. She teamed up again with Cashman in 1996 to co-host his morning talk radio show on 100.7 The BUZZ, and again on KOMO AM 1000 in 1999. She went on to co-host the popular morning drive radio show "The Mitch & Lisa Show" on KLSY's MIX 92.5. In addition to her radio work, Lisa has been the voice for many well-known companies, video games, corporate training, animation, and TV and radio ads.
Lisa began training and coaching emerging voice over talent in 2007, and is one of the best voice over coaches around. Her Creative Director skills really shine in the production booth, and she has produced and directed hundreds of audio projects in major cities across the U.S.
She has also done numerous TV appearances, including being named Seattle KING 5 Evening Magazine's Best of Western Washington's Most Eligible Bachelorette, guest spots on the popular "Almost Live!" show, as well as hosting "CBS Survivor" cast search and KIRO TV's "Star Search".
She has also written and performed stand-up comedy and has hosted many charity events and auctions in the Seattle area. Lisa Foster can also be heard on the popular podcast "Peculiar Podcast with Pat Cashman and Lisa Foster" that debuted in January 2012.
Voice Over Evaluation
Do you think you might have a good voice for voice overs? Click the button below to set up a free voice evaluation call with Lisa and let's see what you got!
VOICE OVERS
Lisa's voice styles and versatility bring life to your messages. Custom auditions available on request.
AUDIO PRODUCTION
Lisa records and produces audio on professional, broadcast quality state of the art recording equipment.
COPYWRITING
Need the script written? No problem. Lisa has written hundreds of scripts and customize your message perfectly.
COACHING
Interested in becoming a voice over talent? Lisa works with voice talents of all levels and can help get you started.
SESSION DIRECTOR
In studio or patch directing for a variety of different voice over projects. Half day or full day session fees and rates available.
TECHNICAL
Remote assistance in setting up your professional home studio equipment, recording tutorials, and computer training.
Talk to Me!
Questions about voice over work, voice over training,
voiceover evaluations,
audio production, copywriting, coaching,
or the meaning of life?
Well, let's chat!